Posted by Robert Norton on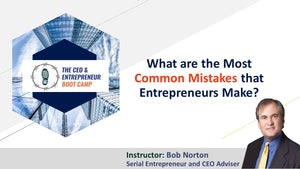 Here is a short list of others, because there are hundreds: Assuming you can raise capital before you have a product, most cannot. Not building a team of 2–3 founders who can work for cheap or free for a year. You need this to build an MVP. This team needs marketing, sales and technical skills, not just product development, as the vision needs to be complete with a sales and marketing plan that requires senior expertise. Not doing sufficient market research and competitive intelligence to understand the target market and customer. Many are so paranoid of their idea being stolen...
Posted by Robert Norton on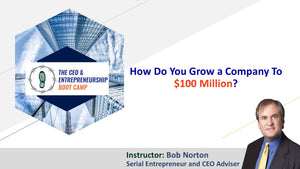 Launching a startup company may be the hardest thing you ever do.  This is a big question with many moving parts and hundreds of things to get right that comes from experience and art, not just black and white answers. However, there are many things that can be easily agreed on that will go a long way to getting you there.  First, let's talk about the stages because it is clear that there are very different skill sets and modes of operation at different stages of the company's development.  Let's call these stages Raw Startup, Early Revenue, and Established.  Raw...